As a remote worker, you've got a lot of choices. Rather than the same commute to the same office or site every day, the world is yours to explore.
At some point, though, you've got to sit down and actually get some work done. While it can be tempting to just cuddle up on the couch all day with your laptop, I've found that working from home like that has some serious drawbacks.
At home I'm less focused on my work and more likely to distract myself with domestic tasks. (There's always something to do!) I also tend to forget about good posture and end up in some very un-ergonomic positions on the couch. Depending on your personality, it can easily get lonely at home, or your partner and pets can start to feel a little crowded. Besides, why not take advantage of your freedom and see more during your day?
So while Finn usually works from their home office, largely for ergonomic reasons, most days I hit the road and take my work elsewhere.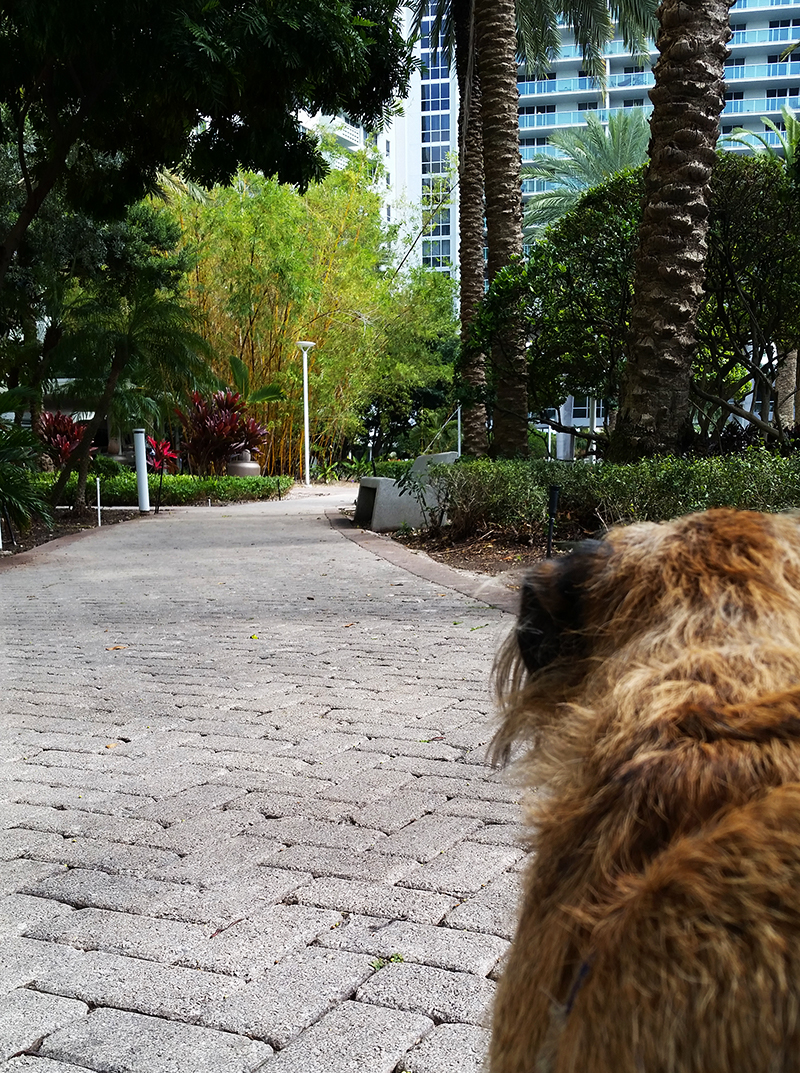 The tricky question then is, well, just where that elsewhere is. Once you've broken away from the office and your home, the options are almost a little overwhelming. In each city where we've lived, I've ended up with a different answer to the where-to-work question. With the explosion of co-working spaces in cities around the world (and some more remote locations, too!) one of the biggest questions is whether to join one of these spaces — usually some form of monthly membership is required — or to simply hop down to your local coffeeshop or laptop-friendly cafe.
In Finn's post To Co-Work Or Not To Co-Work? they covered some of the biggest advantages to joining a co-working space: avoiding cabin fever, networking with other freelancers and remote workers, and access to printing. With some co-working spaces, you can also get other business services, like an official address for your business (necessary in some countries, depending on local laws), mail and package receiving, storage, meeting rooms, phones, and receptionist services. Some spaces also have private offices for teams or professionals who need something beyond a seat in a common area. Still other spaces offer special events, from weekly breakfasts to yoga to game nights to gardening classes. There's a reason why co-working spaces represent a rapidly-expanding business sector at the moment.
All of these things can be really great if you need the more traditional aspects of an office — but at the same time, co-working spaces haven't always been a no-brainer for me. On the one hand, it can be very calming to have a daily routine: with a co-working space, you know exactly where you're going each morning, and who you're likely to run into there. On the other hand, you've put yourself in the same position as if you were in a more traditional office environment — stuck in one location, with a repetitive commute. And not all co-working spaces are open on the weekends or after-hours, so you want to think about how your work schedule intersects with business hours. (Or if they're open, they might not necessarily have all the amenities available on off-days.)
There's also the financial side to consider: depending on the city and the neighborhood, we've found that membership feeds for co-working spaces can range anywhere between roughly $100 to $650 per month. If each month has about 25 days in the office (and for me, I inevitable want to spend a least a handful of quieter days working at home, so it's more like 15-20 office days), that means you're paying about $4 to $26 per office day. For people like me who don't make it into the office every day, that's more like $5-7 per day at the low end, and $33-44 at the high end. (Some spaces do have part-time options that give you either a certain number of days per month or a certain window of time each day, so it's good to inquire if you're more of a part-time office person.) Now, at the lower end a co-working space with a kitchen that allows you to bring a lunch from home (and make coffee or tea or whatever keeps you going) is probably a better deal. But at the higher end, chances are you can find work-friendly coffeeshops and cafes where you can spend most of the day getting stuff done and get some delicious meals and drinks at the same time, and still spend far less money each day.
I've also found that it's possible experience a sense of community with local coffeeshops, too — and sometimes this has felt more organic than at certain co-working spaces (especially the larger chains), where community events run the risk of feeling artificial or too much like startup pitch sessions. Some coffeeshops can be fairly social, with communal tables specifically intended for the laptop-toting crowd, and I've found that bringing our Nomad Pup to coffeeshops has been a great conversation starter. We've even made a handful of friends this way! It can also be nice to get to know the local baristas and support small, local places. And of course, some coffeeshops have a particularly queer vibe, which is always a plus. ;)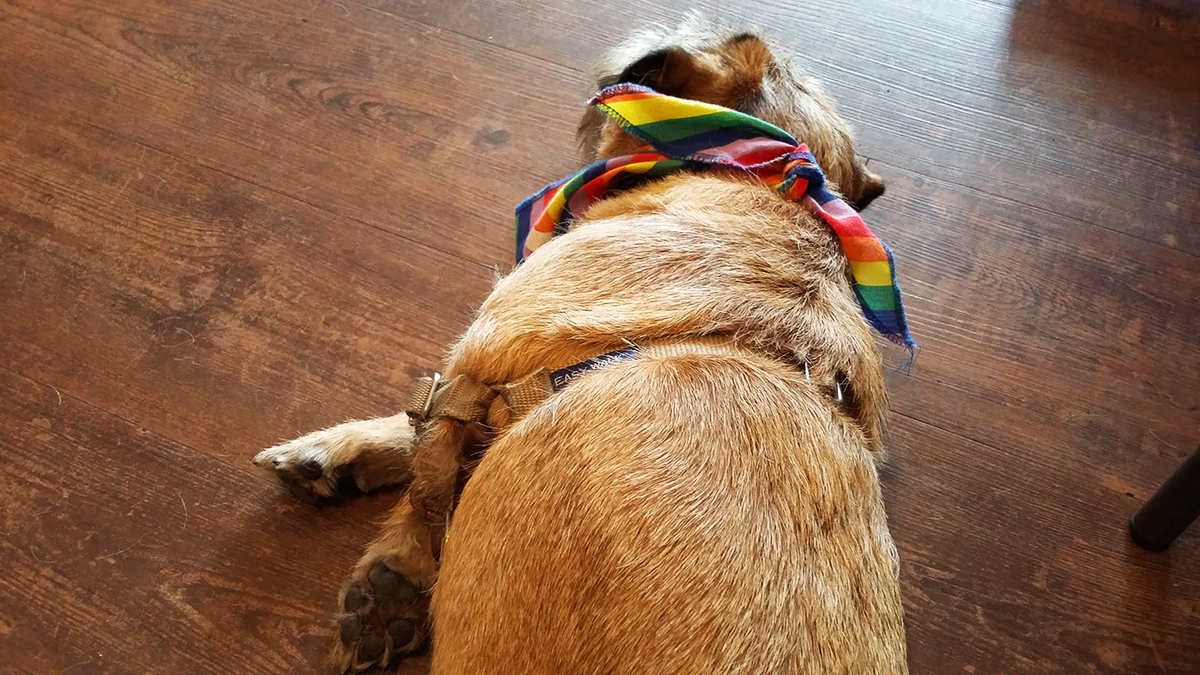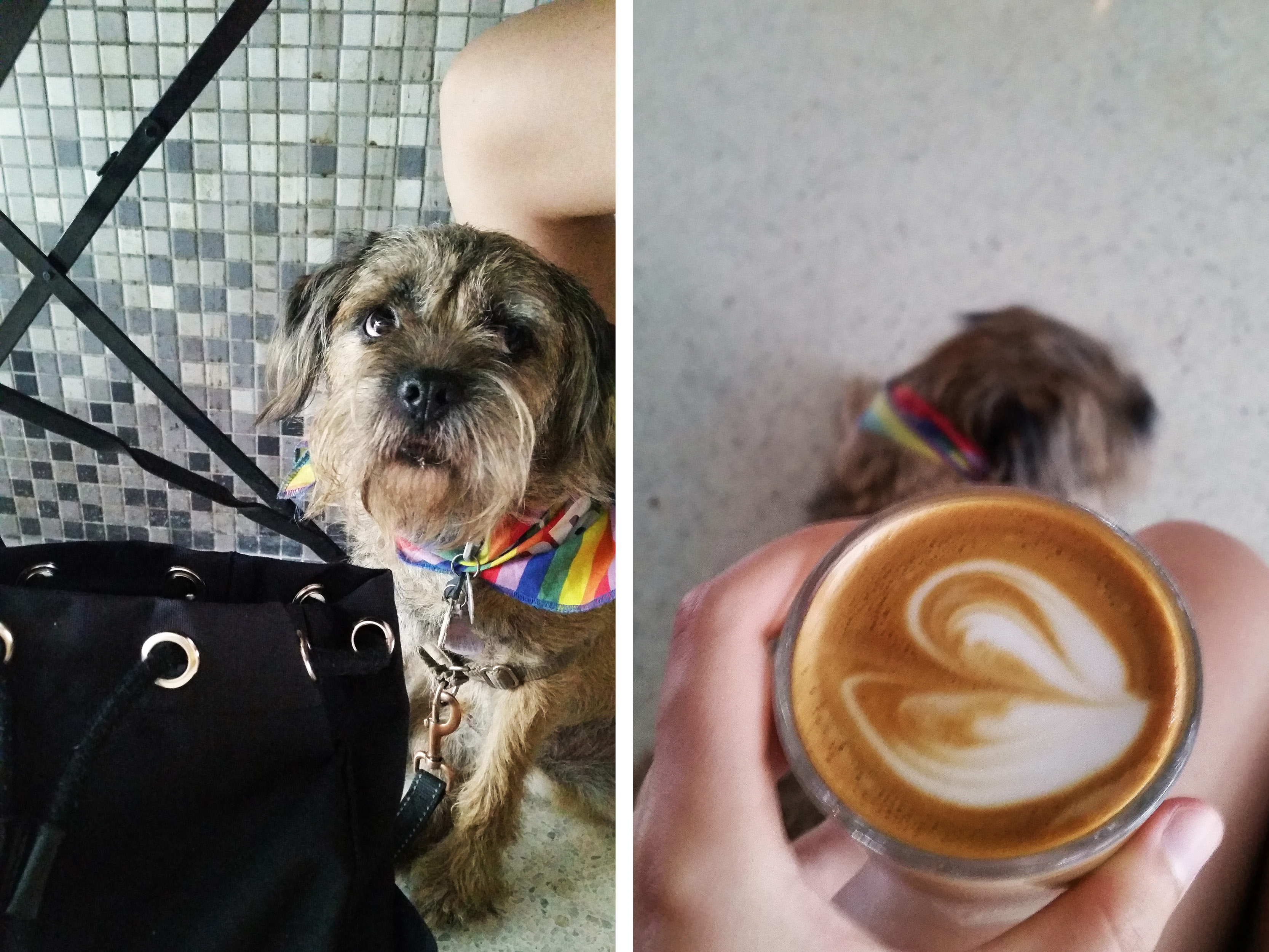 In the end, the balance between coffeeshops and co-working spaces is different in every city. In some places where we've been, like Montevideo in Uruguay, it's been hard to find many cafes or coffeeshops that are work-friendly, making co-working by far the better solution. In other cities, like Edinburgh, co-working has been pretty pricey, while gorgeous, work-friendly (and dog-friendly!) coffeeshops abounded. The best option for your needs in each city or location just takes some research!