Jones and I have been pretty pleased over the last few days -- one of the plans that we started to put in place over a year ago has come to fruition! One of the most challenging parts of pursuing the Nomadic lifestyle is the visa process: making sure that you aren't overstaying your visa, and keeping track of when each one resets, is definitely a challenge. We've undertaken some creative approaches to ensure that we're not overstaying our visa in any one country. Last year, we ended up having to hop around Europe quite a bit (even hitting up Uruguay during one of our visa-reset counts!) (for more info, check out
this blog post
).
Moving every few months was a great way to explore a variety of cities that we wanted to check out, but we decided that staying within Schengen for more than 90 days would allow for us to be nomadic in a more leisurely way. Additionally, it would enable us to have an easier time undertaking some things that are facilitated when you have resident status, such as participating in the city bike rental system in Spain, or opening up a bank account. Ultimately, we want to continue traveling, but to have a bit more of a 'home base', where we are able to keep the few things that we own, and can stay indefinitely without needing to worry about overstaying a visa.
We ended up applying for the Spanish non-lucrative stay visa. This visa, issued for a time period of up to a year, and renewable upon its expiry, allows us to live in Spain as long as we don't work while in Spain. Since Jones works for a US employer, and my clients are outside of Spain, it seemed like a great fit. Unfortunately, this necessitated a trip back to the US from Edinburgh, as we didn't have permanent residency in the UK, and thus weren't able to apply through the Spanish consulate there. Moving back to the US was complicated by the higher cost of living compared to the cities we'd been living in, as well as the difficulty in finding long-term housing.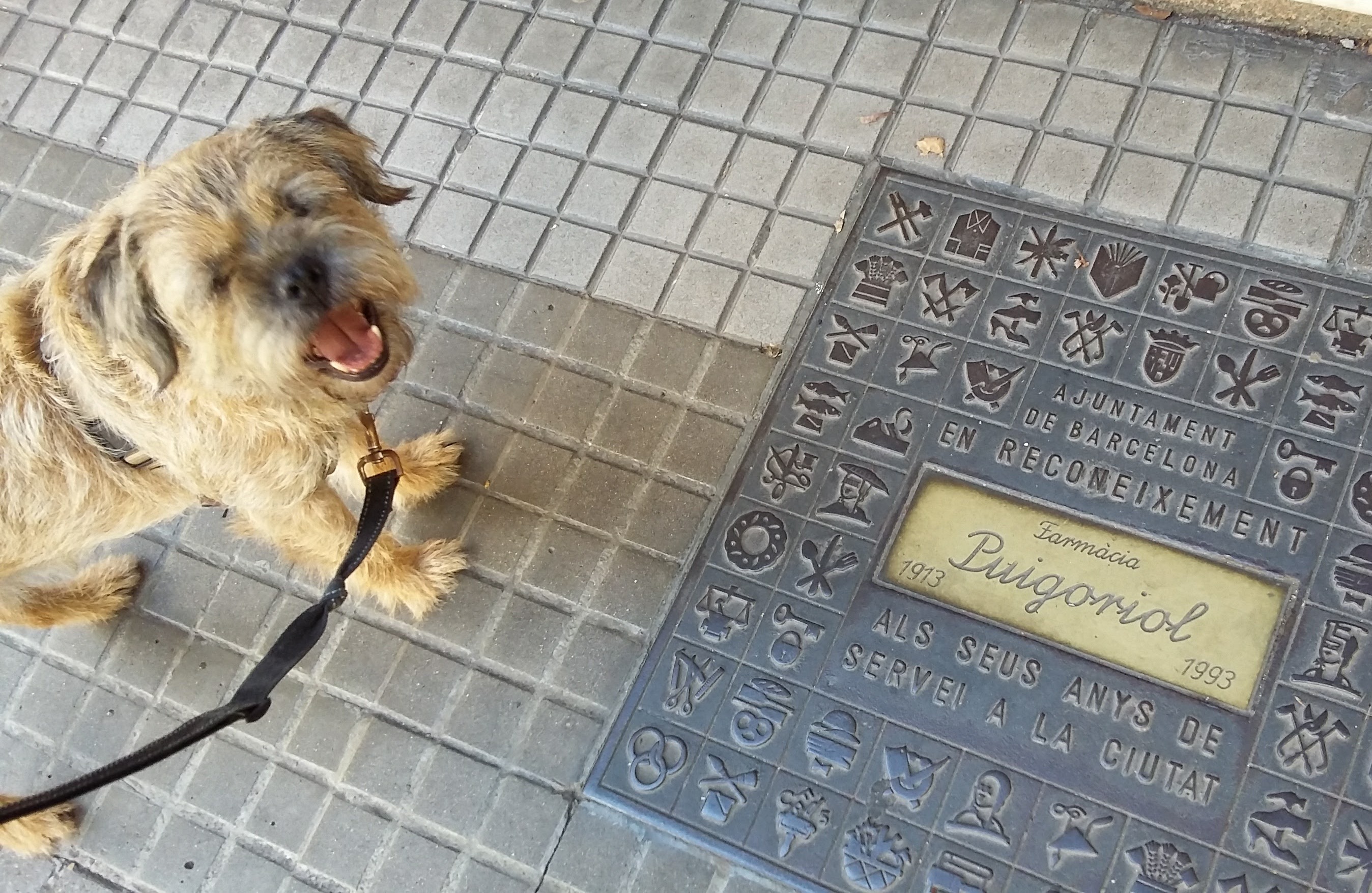 Nomad Hound is pleased about our return to Spain. Lots of exciting things to sniff, we hear.
Several months and lots of planning later, we found out that the Miami consulate approved our visa application! All in all, the visa application process was pretty positive (or at least as positive as this kind of a paperwork song and dance can be :P ). After an initial consulate meeting where we found out that we were missing a significant number of the required documents since we were working off of an outdated form, we were able to get our paperwork in order for the second meeting and present our applications. Unfortunately, we had to apply separately, since Jones and I are not married, and Spain doesn't have some type of cohabitating partnership recognition at the visa level. Nonetheless, the consulate was quite accommodating: though we filed our applications separately, we still felt like we were treated as a couple, and were informed that our applications had been successful in a joint email. Jones openly talked about the inclusivity we've found in Barcelona as one of the reasons for our wanting to move there, so it seems like the process was relatively queer-friendly for us. We heard back after only a few weeks, and when issued the visa, the consulate official was very helpful, explaining the process that we would have to follow once we were actually in Spain to receive our resident card.
Since finding out that we got the visa, we have been making arrangements to move back to Barcelona in a few months. It's been fairly straightforward this time, as our past couple of trips have familiarized us with the city. We have a better idea of where we want to live, a short-term apartment company we've worked with before, and Nomad Hound has his EU passport all ready to go. We'll hear back about our apartment hunting plans and finalize travel dates in the next week or so, and write up some posts about the moving and visa process for other Nomads out there hoping to do something similar.