If you spend any time reading up on the tech and startup scene in Berlin, you'll undoubtedly encounter references to the St Oberholz space in Mitte — usually featuring some reference to SoundCloud, which was built here. St Oberholz contains multitudes, and encompasses a coffeeshop, coworking space, conference rooms, and apartments. They now have three locations (all in Mitte), although I only ever visited the largest one at Rosenthaler Platz, where there's a coffeeshop on the first two floors and then coworking spaces and apartments above.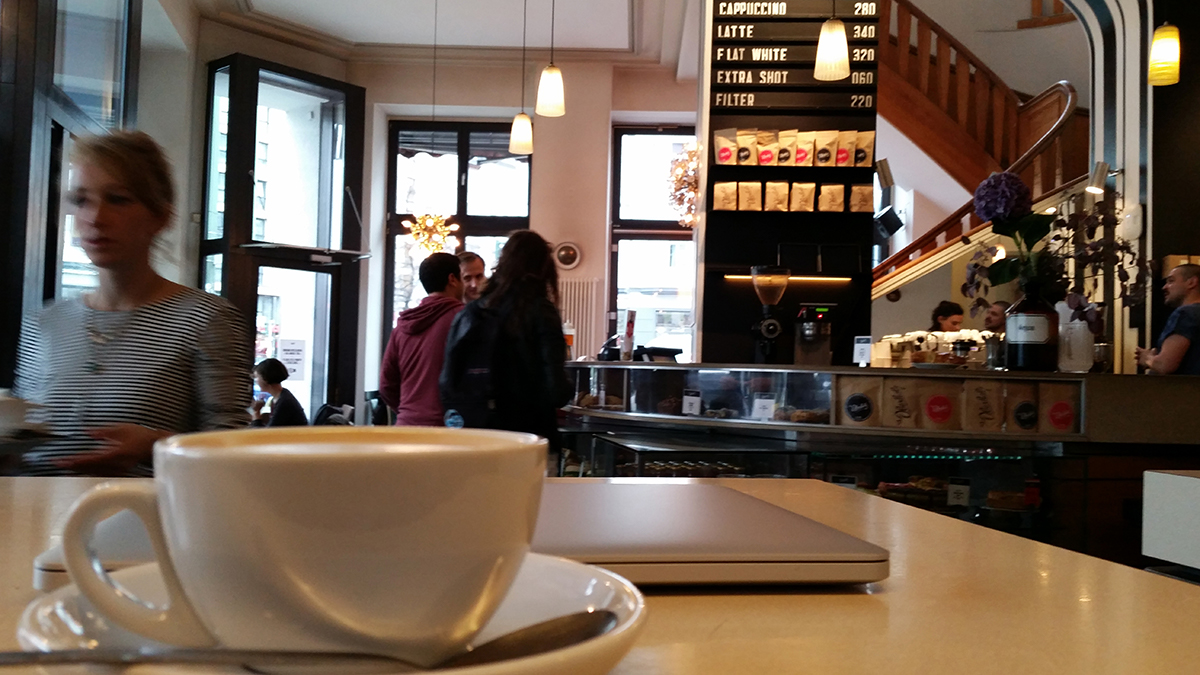 Overall, I was underwhelmed, especially given the hype. The coffeeshop area felt rather crowded, with a confusing layout (I never did figure out how to get to the coworking spaces, I think having confused the second floor of the coffeeshop with the private coworking spaces above). In November the space was very cold and damp, especially near the windows. Both in their decor and in their advertising content, they take themselves very seriously: "We see ourselves as priests of the power of possible. Our prayer: the heterotopia of place and space." Maybe this speaks to you (more power to you!), but I found this pretty off-putting, especially in contrast to some of the less pretentious, more community-oriented coworking/coffee spaces in Berlin.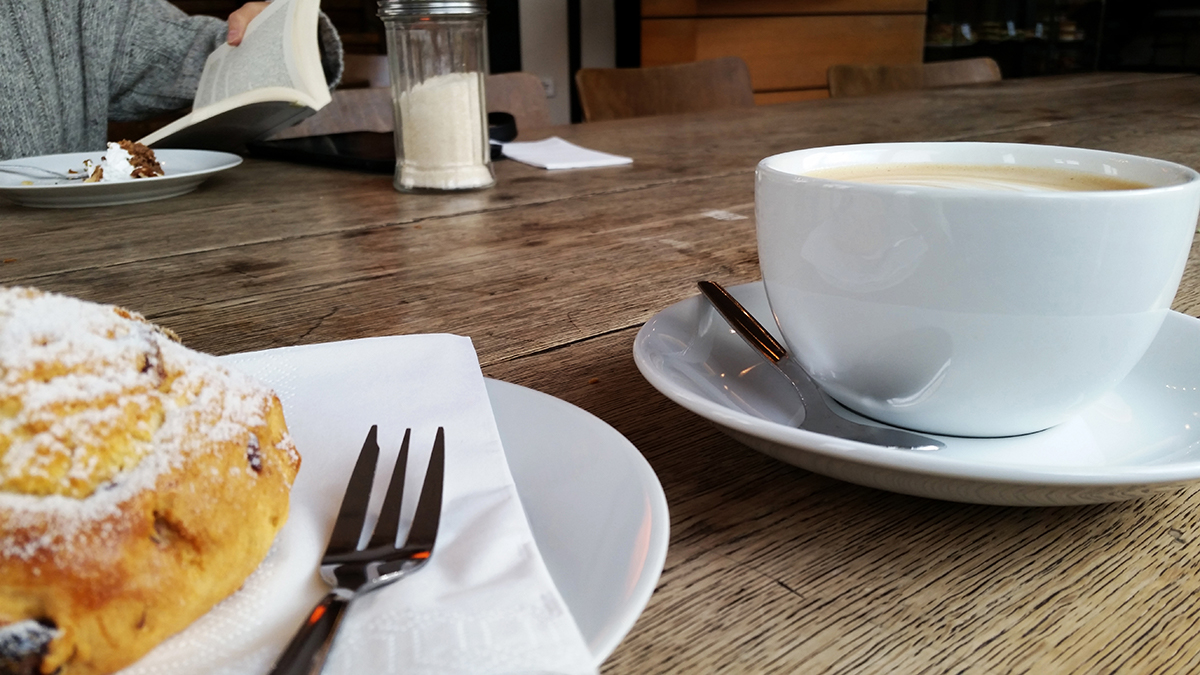 The prices are expensive by Berlin standards — over three euros for various espresso drinks — and the pastries and snacks were too dry and not very tasty. St Oberholz uses coffee roasted specially for them by the Berlin-based Bonanza Coffee Roasters, the first to bring the Third Wave coffee movement to Berlin. The coffee I experienced there was fine, but didn't blow me away — perhaps to get the full Bonanza experience one should head over to their gorgeous new cafe in Kreuzberg: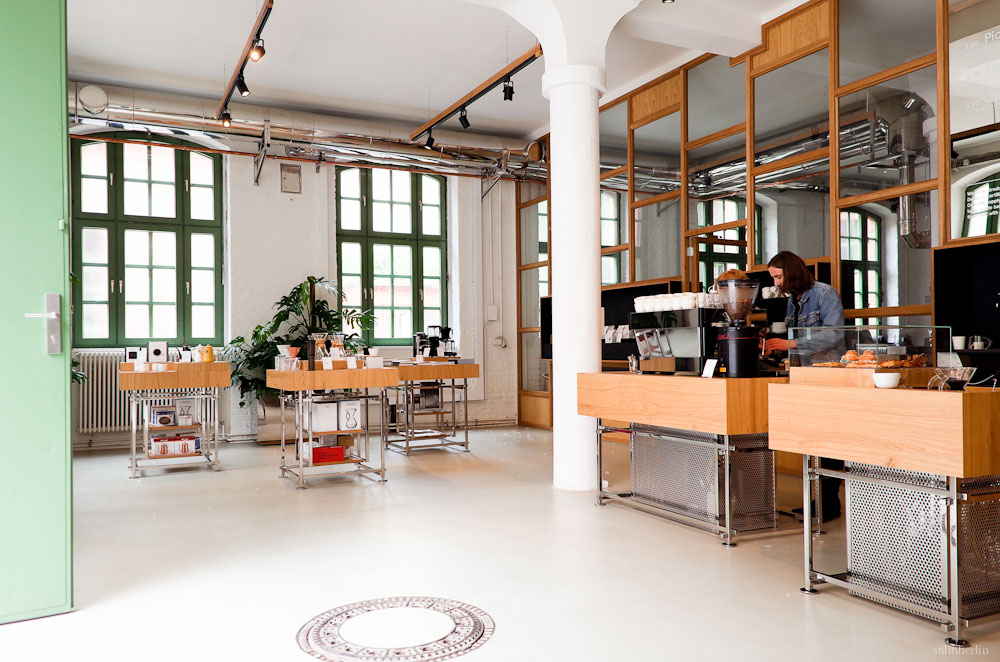 That said, there are some good points to St Oberholz, enough to keep me coming back to the Rosenthaler Platz location a number of times! There's a range of seating types (the tall tables with booths and stools against the wall seem to be a favorite among the cafe patrons) and ample, well-placed outlets. The location is very convenient, right outside the Rosenthaler Platz U-Bahn station on the U8, and very central within the city as a whole. (It's also just a few blocks away from the Goethe Institut in Mitte, if you happen to be working on your German language skills while in Berlin.) Sometimes the crowd can feel like a good thing, too, if you want to be around a lot of people while you work. At the very least, this is definitely a work- and laptop-friendly coffeeshop space, and pretty much everyone else around you will also be working on something, too. Bonus: some of the baristas are pretty cute.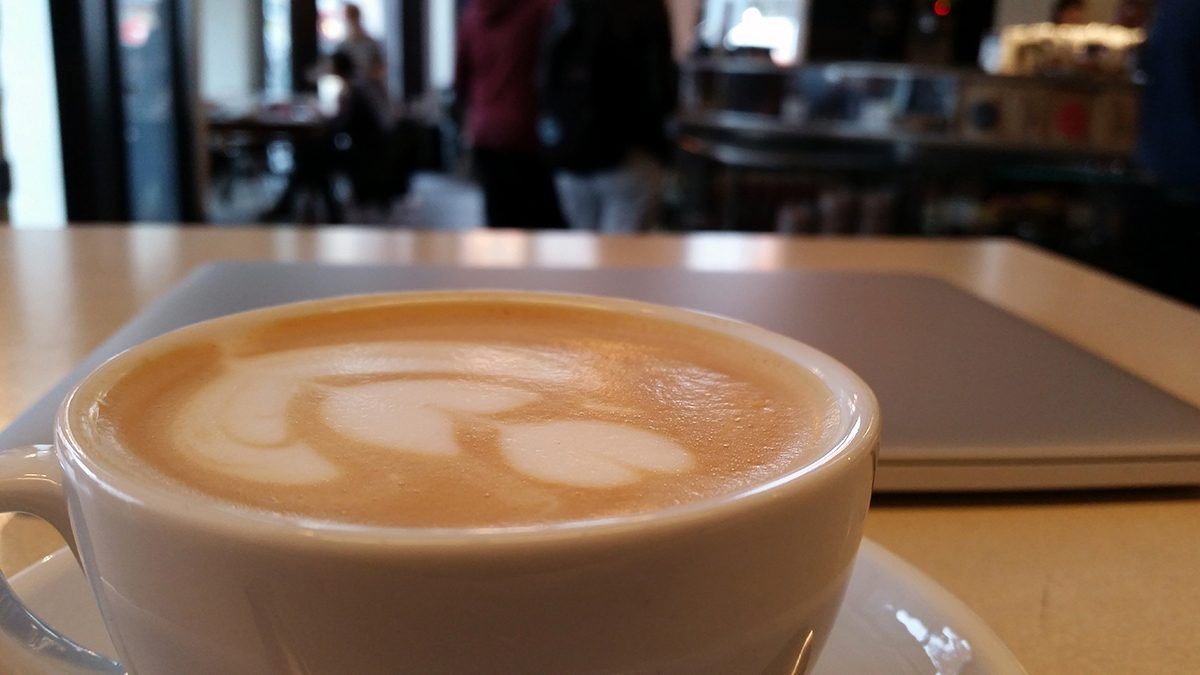 Bathrooms for the coffeeshop area are upstairs, and, I believe, gendered. While I was there they also weren't very tidy.
Coworking space
I never actually visited the coworking space, largely because the layout was bewildering and there wasn't a clear access point or welcoming desk or any other indication of where to go. They do advertise a free trial day on their website, so I suppose there's nothing to lose by trying it out! In keeping with everything else at St Oberholz, prices are high for Berlin:
159 € for a hot desk
279 € for a fixed desk
99 € for a hot desk between 6pm and 10am
15 € for a day pass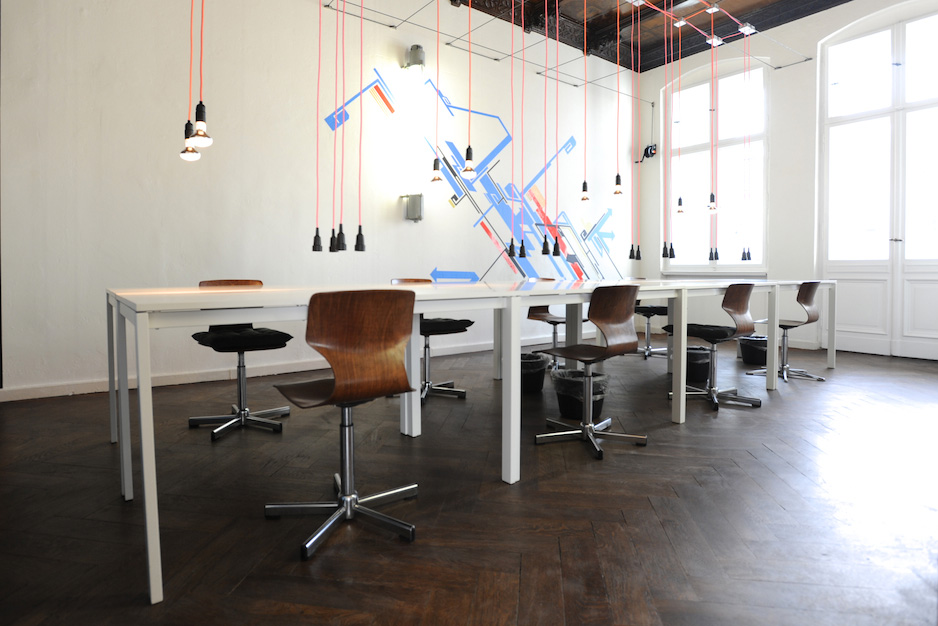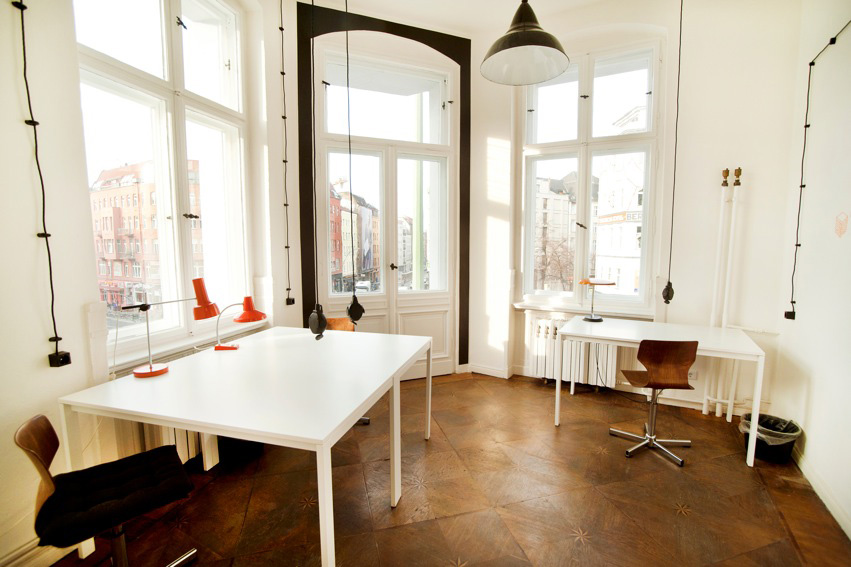 Apartments
They also offer a few apartments attached to the coworking spaces, with what looks like a bedroom, a kitchen, and some common areas. Starting at 190 € per night, the prices are high compared to Airbnb apartments in Berlin, but I suppose they could be convenient for some situations — maybe if you split it with a group of friends (it looks like some of the apartments have large tables for working or group meals) or considered it more like a hotel that's super close to work? At any rate, the photos do look lovely, very trendy and modern: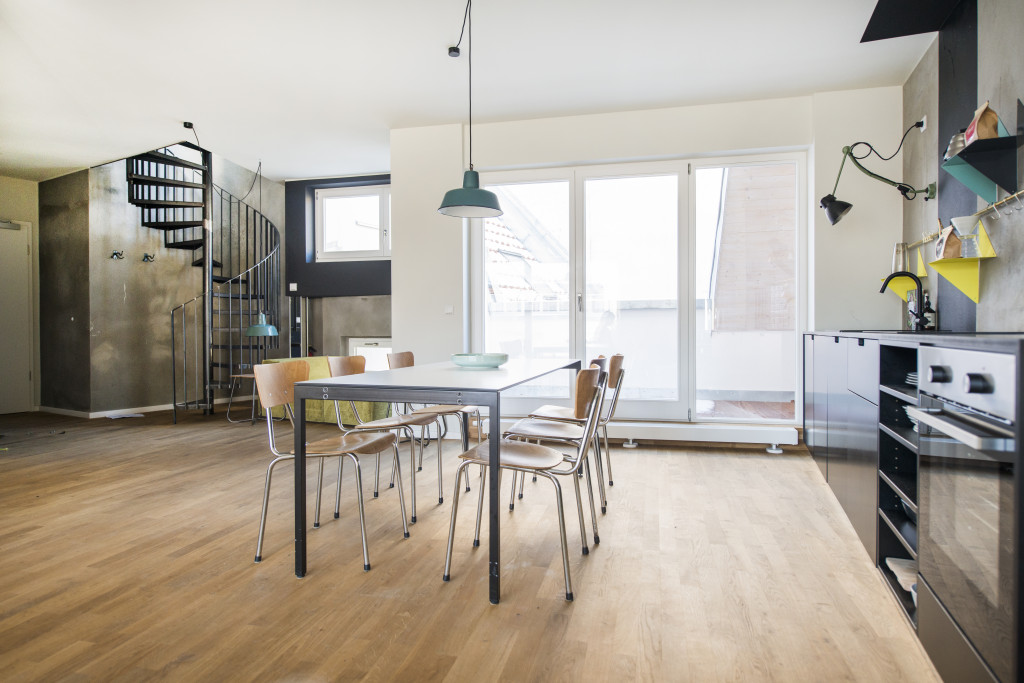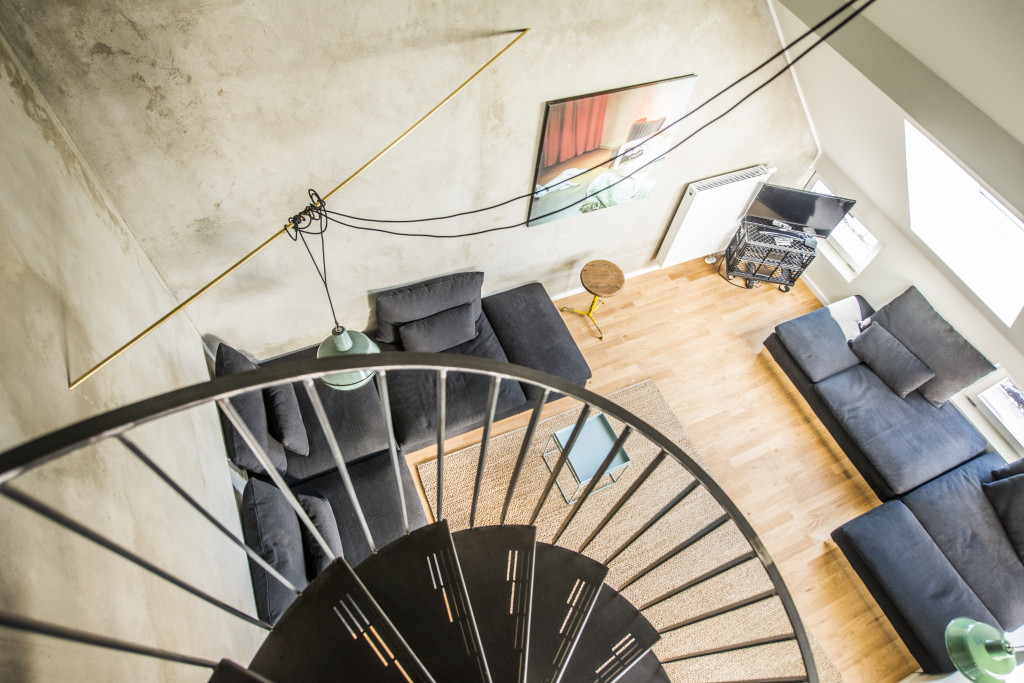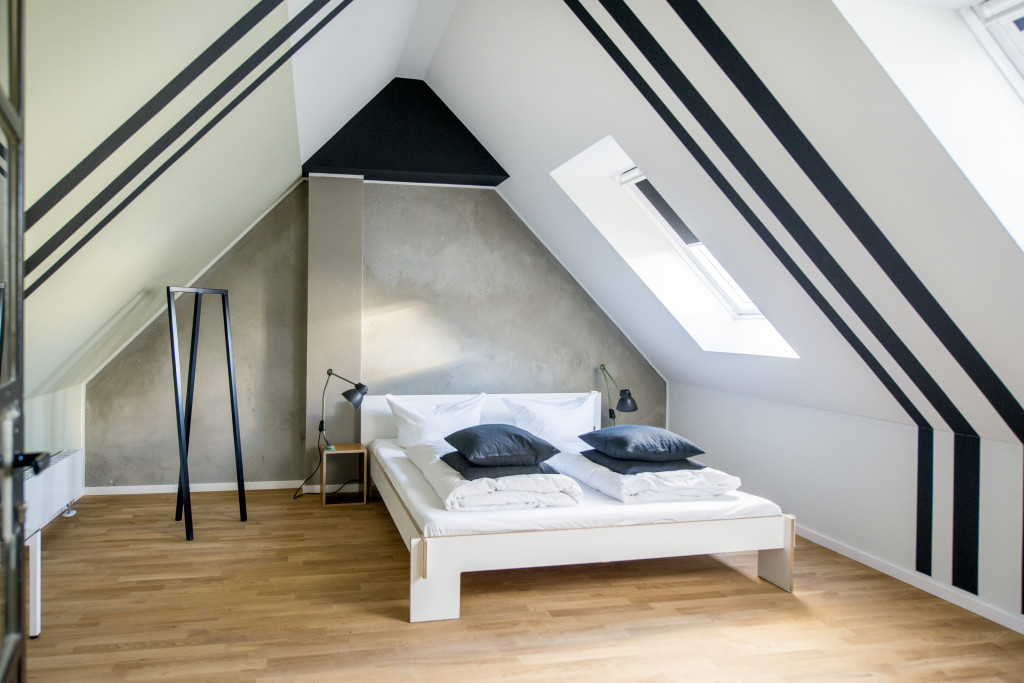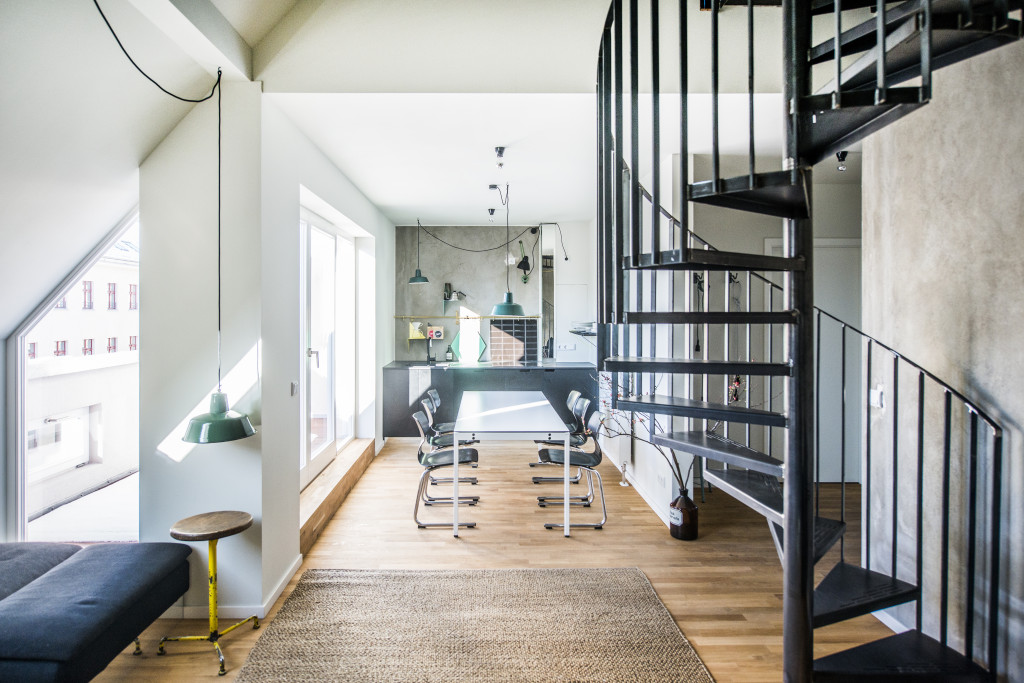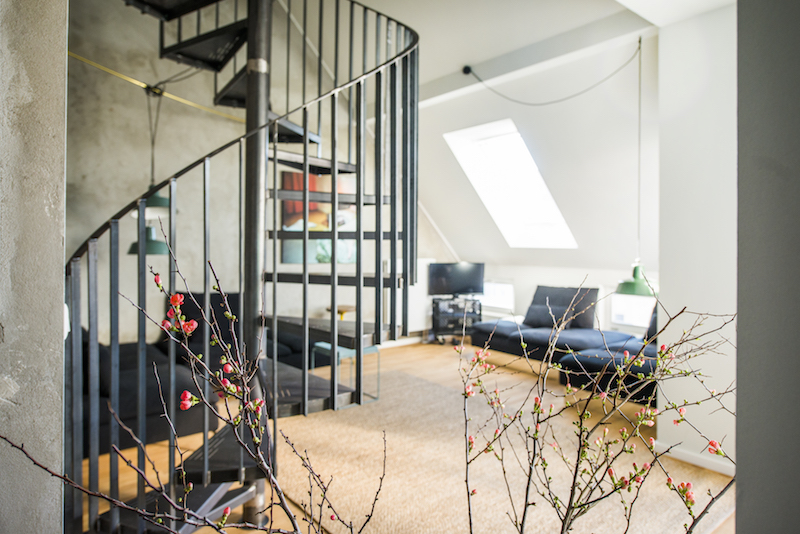 My conclusion: probably not worth the hype and the cost, especially given the other options available in Berlin, but fine for occasional visits, and relatively convenient in terms of location and work-friendliness.